Looking to get some fresh air? Freedom? Come and enjoy one of the most active Yacht Clubs,
ideally located at the Plage du Couchant. There's something for all ages and to suit all tastes!
A club where there's always something going on!
The Yacht Club de La Grande Motte was created in 1967 when the resort's marina was first opened. It is the leading club in the Occitanie region and one of the most active in the Mediterranean.
The club's experience and success, combined with a dynamic team and support from the town, mean that they have been able to develop water sports in La Grande Motte and organise some great sporting events in the world of sailing.
There are some internationally renowned competitors among the members of the club: Franck Citeau, Bernard Gallay, Laurent Pellecuer, Nicolas Bérenger, Gwen Gbick and Billy Besson!!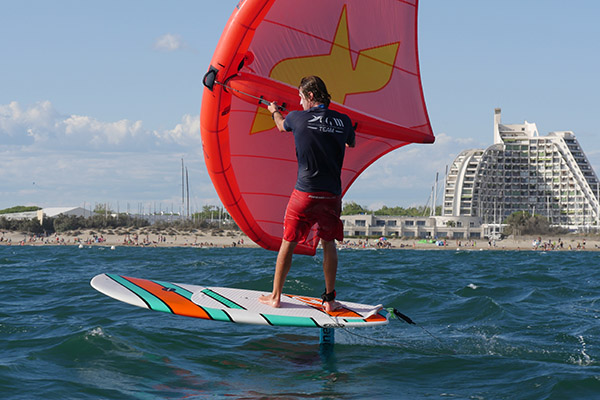 Expect comfort and a great atmosphere!
The Club is located on the beach and is a spacious and comfortable place, with all the facilities you could possibly need for sailing: a fleet of lightweight and monotype sailing boats available 24 hours a day, briefing/debriefing rooms, 3-metre and 1-metre lockers (sail, toolbox, etc.), changing rooms and showers available 24 hours a day, club house, etc.
Barbecues are organised on the terrace after regattas in the summer months, and all year round the club house welcomes members in a friendly, "sailing" atmosphere.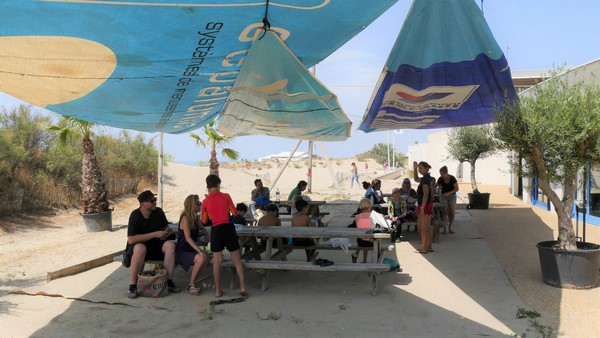 Courses and lessons for all levels
How about learning a new water sport or improving your skills while you're staying here? Sailing dinghy, windsurfing, catamaran, kitesurfing, wing foil, etc. a wide range of sports is available for both adults and children!
Choose from the courses, one-to-one lessons or rentals, to suit your needs!