The Tourist Office created its very own brand in 2013, inspired by the uniqueness of the coastal town,
a brand that reflects the positive and bold values that are at the very core of La Grande Motte.
Creative and unique
LGM by La Grande Motte is a striking and radiant brand, the energy of which is inspired by the frenzy of the 70s. The decorative and home products (stickers, candles, mugs, etc.) as well as the stationery (notebooks, pens, etc.), accessories (bags, keyrings, etc.) and textiles (t-shirts, tote bags, etc.), are all inspired by the uniqueness of the coastal town.
These products not only feature the motifs of the facades or the shapes of the buildings designed by Jean Balladur, but also reflect positive and bold values. Dynamic, enthusiastic, lively, bright: these are the values that are experienced every day by the residents, holidaymakers, and visitors who will find a connection between the brand and their own experience of La Grande Motte.
Stop by the shop on 55 Rue du Port, inside the Tourist Office.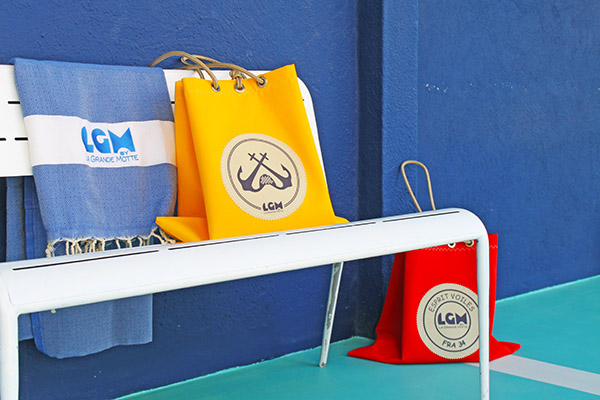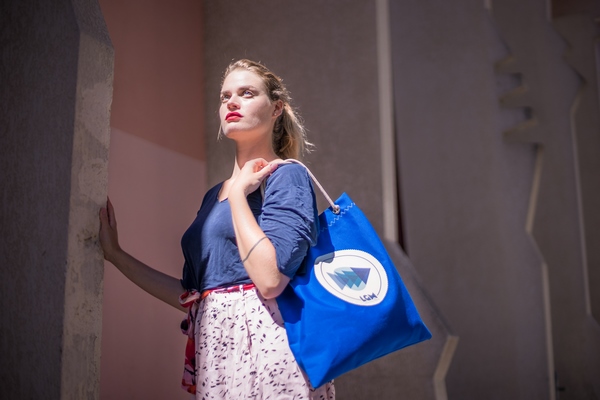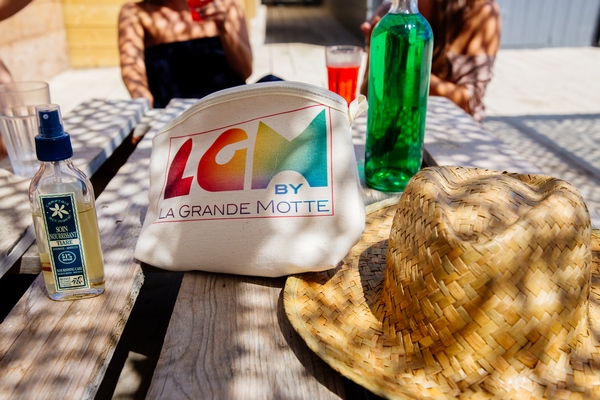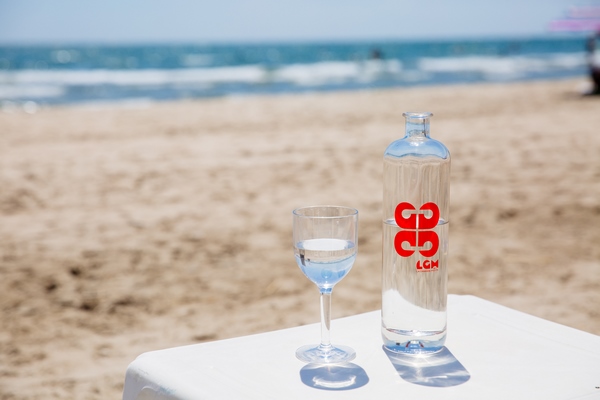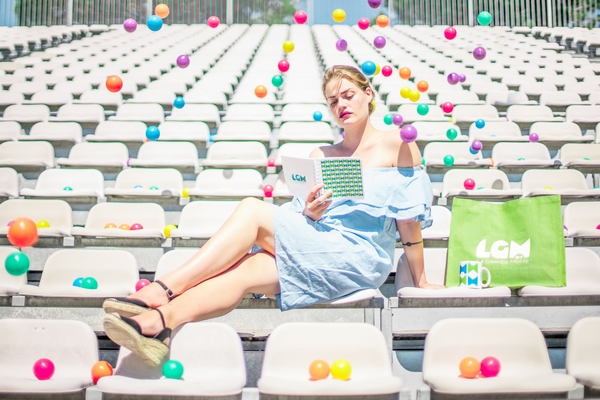 Inspiring
The brand works in partnership with a great number of artists, photographers, designers, and creators, who have all been inspired by the creative and innovative potential emanating from the very identity of La Grande Motte.
The collections reflect this real-life playground, and each unique collection has taken inspiration from the "cité des sables" (city of sand), the natural spaces and heritage sites, as seen with "La Grande Motte by Oxyo", "La Grande Motte by Maia Flore", "La Grande Motte by Patrizia Mussa", "La Grande Motte by 5.5", to name but a few!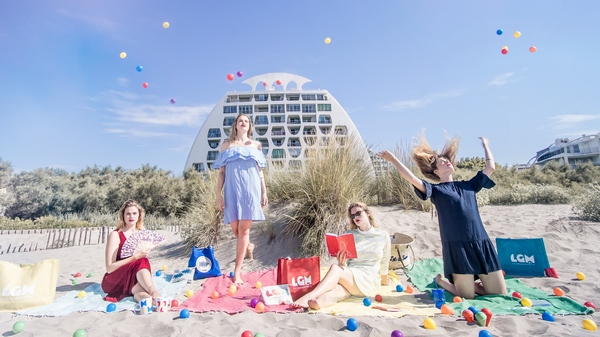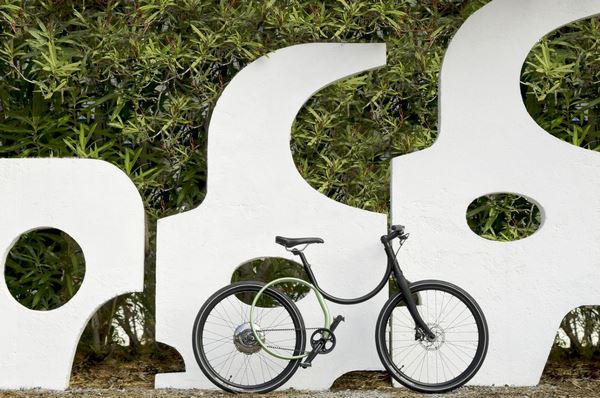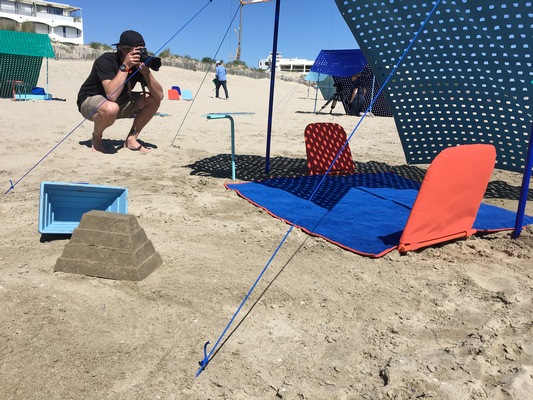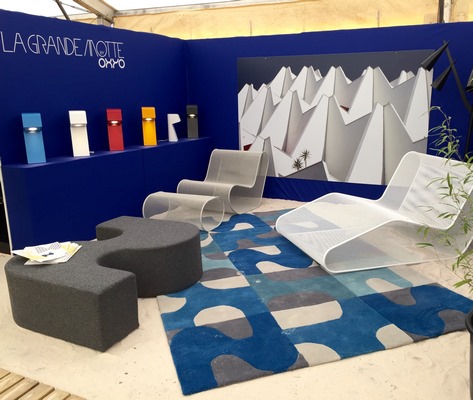 A touch of audacity !
The brand has its very own statue in the Point Zéro district! Proudly overlooking the sea, this is the place to be for fans of the brand and the coastal town! Some have even left proof of their love and their affection for the town by attaching little heart-shaped padlocks here…
Thanks to this reputation and the entire community of ambassadors that the brand now boasts, LGM by La Grande Motte is not just a brand, it is the signature of the destination.
Click here to find out more about the brand's products!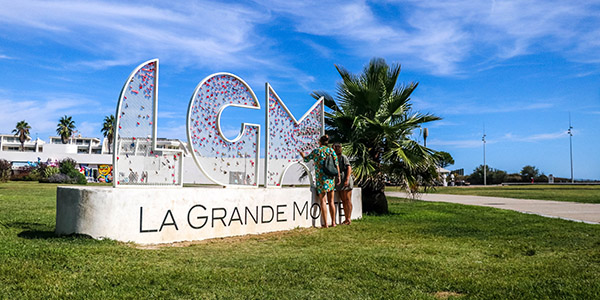 The brand also likes to travel, and can go with you on all your journeys!
You too can become one of the brand's ambassadors by displaying your LGM by La Grande Motte sticker at the rear of your vehicle!
Special events are held throughout the year, during which you can get your own free sticker, and we will stick it straight onto your vehicle. You can also find them on sale at the Tourist Office shop all year round, starting at €2.