Discover our 7 kilometres of sandy beaches.
You can expect a hedonistic and sunny experience, surrounded by beauty, in this surprising setting,
at the foot of the conches of the Couchant district and the pyramids of the Levant district.
Plage du Couchant
The Plage du Couchant beach will be a hit with families and fans of water sports. There are nearby shops and restaurants at the "Boutiques du Couchant".
On the side of the beach closest to the marina, there is a wide range of water sports available: the Yacht Club offers equipment hire as well as lessons (sailing, windsurfing, paddle boarding, canoe kayak). A roped off space is dedicated to kitesurfing, when the weather is favourable.
In the marina you'll find the departure point for leisure activities such as tubing, parasailing, jet skiing, boat rental with or without a permit, and boat trips out at sea.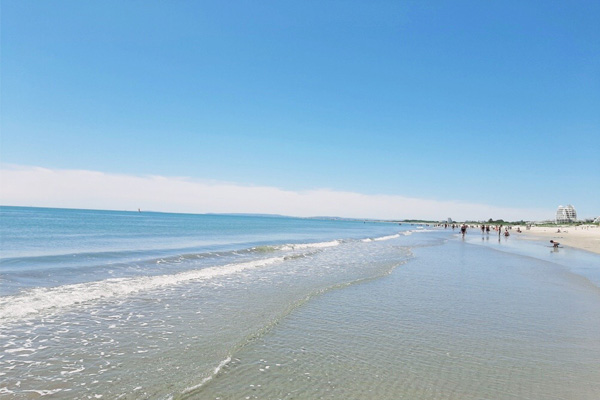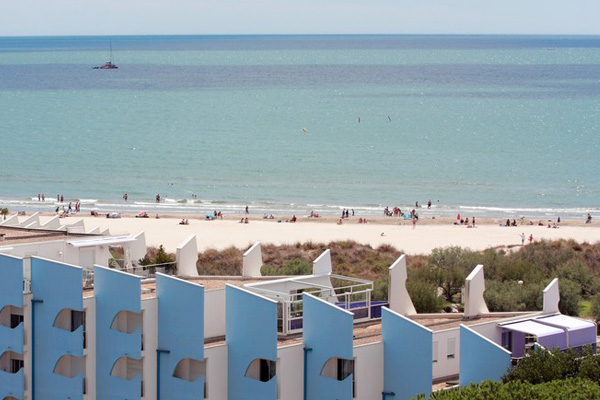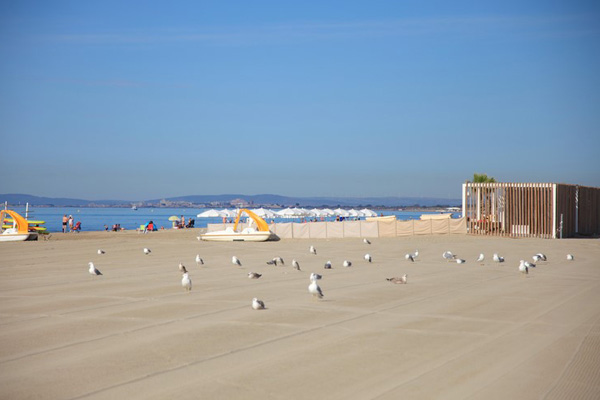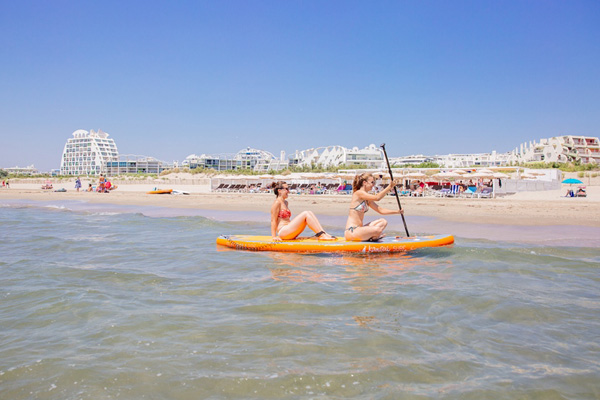 Plage du Grand Travers
The Plage du Grand Travers beach is a magnificent sandy beach. This large and extensive beach is the wildest in La Grande Motte.
The dunes and the pine wood, located at the top of the beach, are protected by the coastline conservation authority. The waters are classified as a Natura 2000 site with work for the conservation of its posidonia beds and its underwater life, and the clean waters here have earned the beach the Blue Flag award for the past 20 years.
A small part of this beach is open to dogs, access n°60.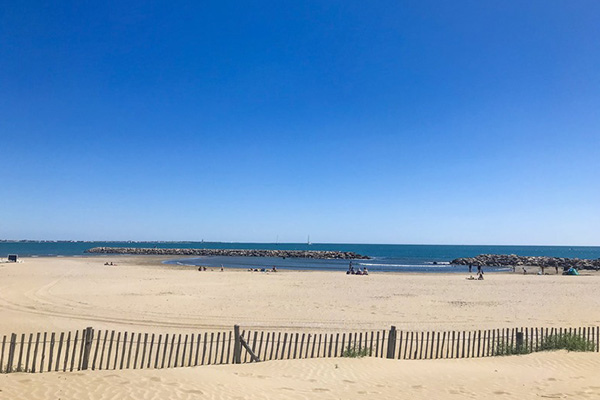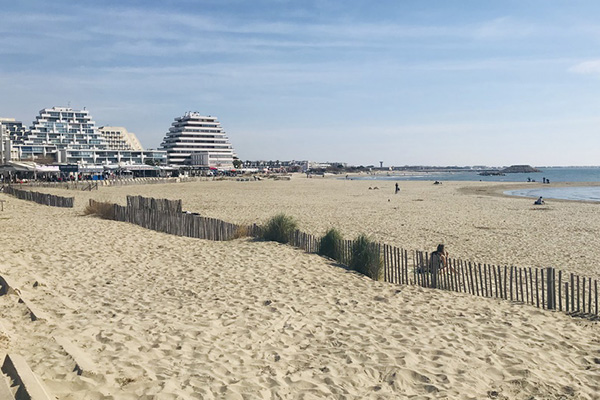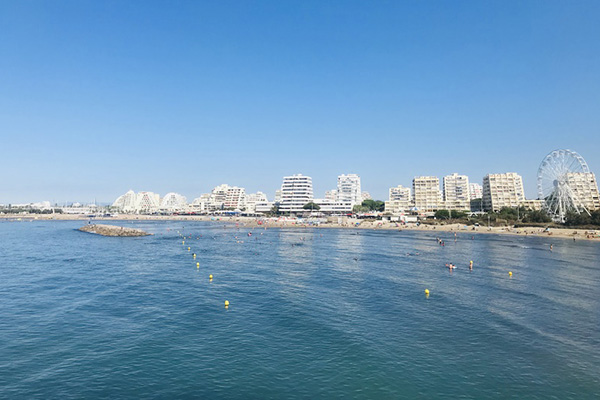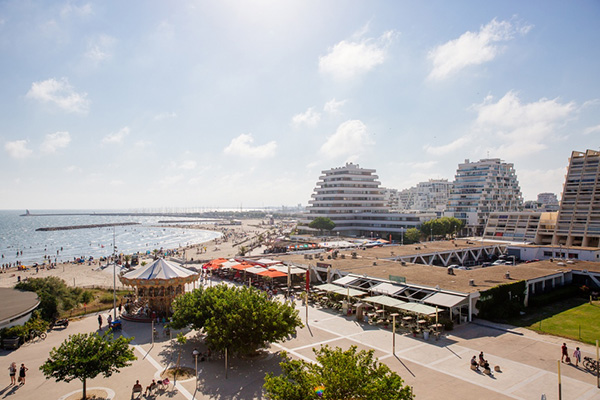 Plage du Centre Ville
Along the Plage du Centre-Ville beach you can find the seafront promenade lined with restaurants, ice-cream parlours and shops.
There is no road next to this promenade. You can therefore wander, sunbathe and swim in complete peace-and-quiet. Sauvegarder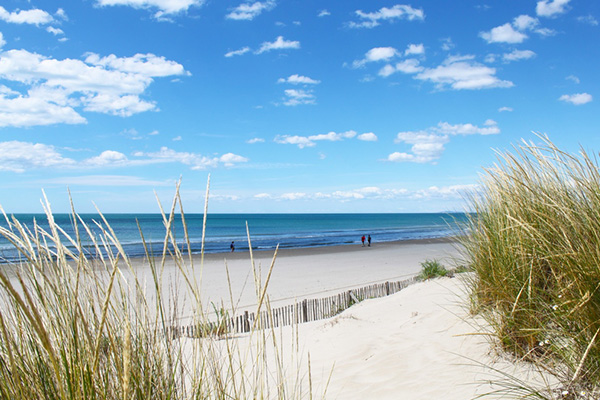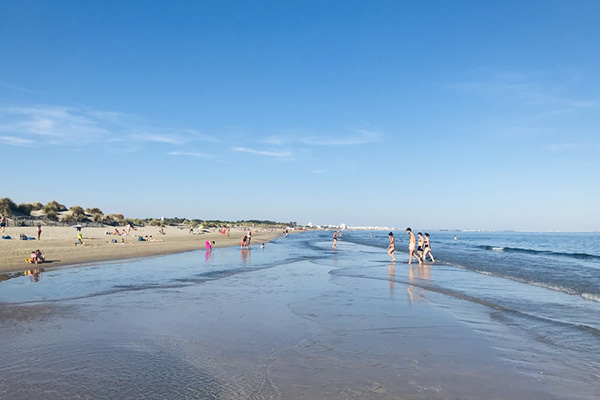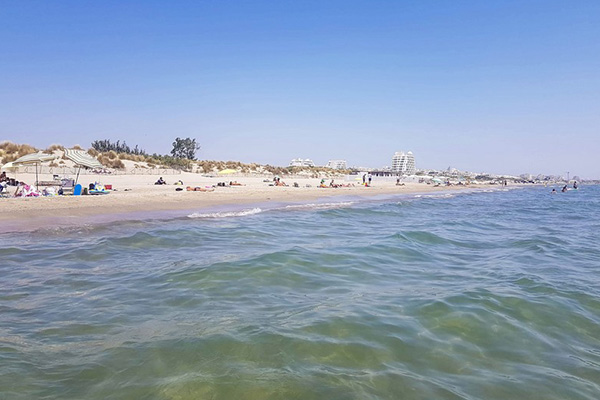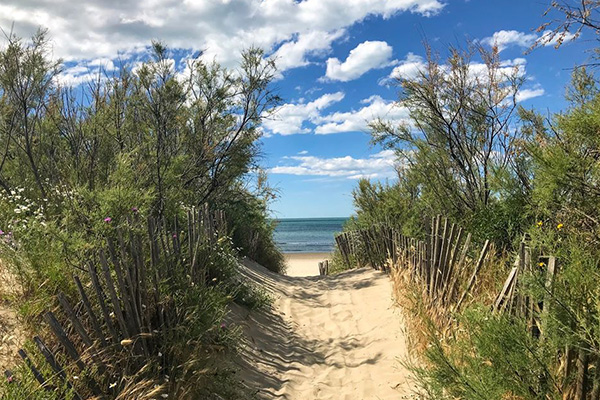 Plage du Point Zéro
The Point Zéro is one of the most beautiful beaches in La Grande Motte which saw the birth of this seaside resort.
Larger than the Centre-Ville beach, Point Zéro is suitable for young children and adults.
This beach can be accessed on foot or by bike, and is surrounded by vast lawns, with restaurants and children's playgrounds just 5 minutes away on foot.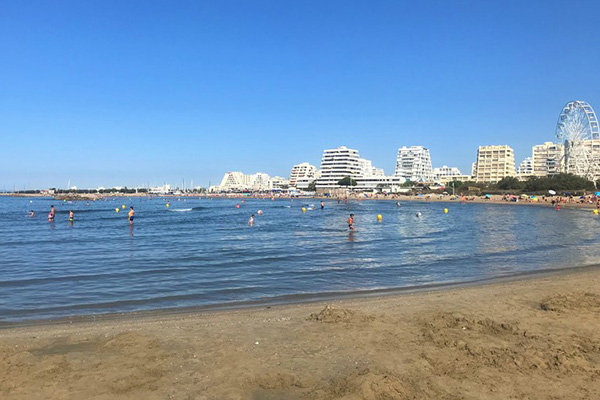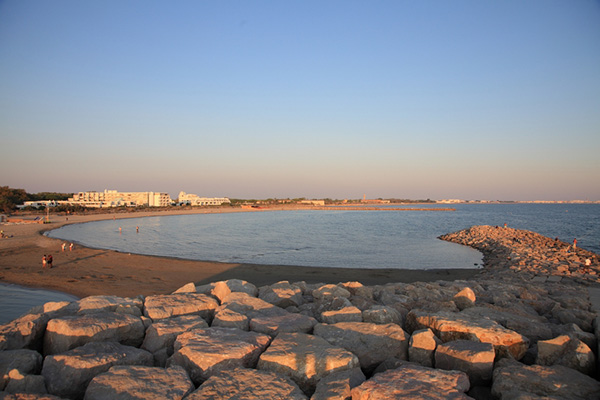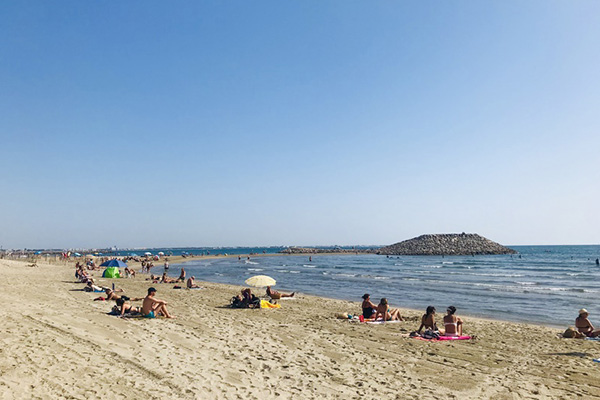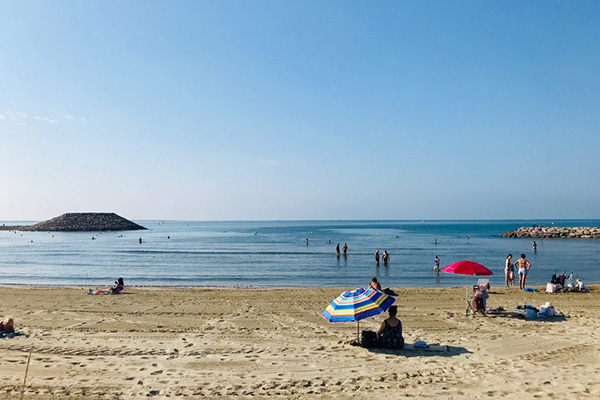 Beaches accessible for people with reduced mobility
Most of our beaches are accessible for people with reduced mobility.
– Point Zéro access n°9
– Motte du Couchant access n°25
– Grand Travers access n°50
– Plage du Grand Travers
Access mat leading down to the water – Accessible showers – 2 disabled parking spaces nearby.
– Beach in front of the Water Sports Centre
Access mat – Tiralo beach wheelchair.
– Plage du Couchant (near the "Rose des Sables" apartment building)
Access mat – Lifeguard station 50 metres away.
– Plage du Point Zéro
Access mat – Tiralo beach wheelchair – Lifeguard station – Showers and sanitary facilities – 4 disabled parking spaces.