La Grande Motte emerged from the sand 50 years ago. Where there was once only marshland, a brilliant architect invented a town with innovative, unique and bold architecture. The buildings in the shape of pyramids have made this one of the most atypical and recognisable towns in France.
Jean Balladur's ideal town
La Grande Motte is a young town, and so its architect created its history, with pre-Columbian symbols that can be found throughout the architecture and green spaces.
The ornamental mouldings on the buildings, known in French as "modénatures", the colours on the ground and the urban furniture, the shape of the town centre pyramids (Levant district) and the Couchant district…
Everything is based on the notion of opposition, duality, to achieve the perfect balance, much like Yin and Yang, for mathematical, architectural and spiritual perfection.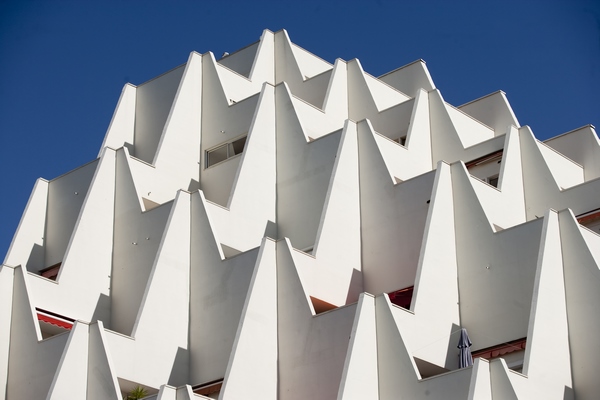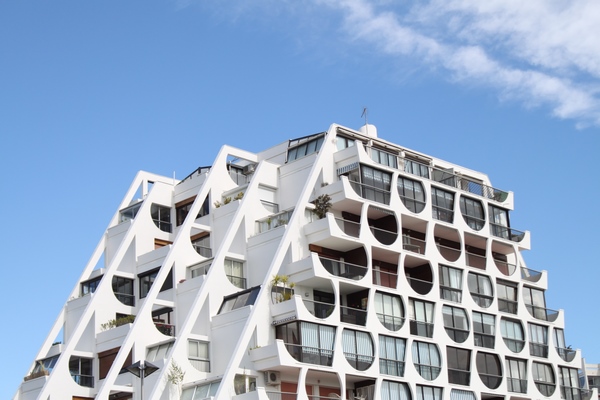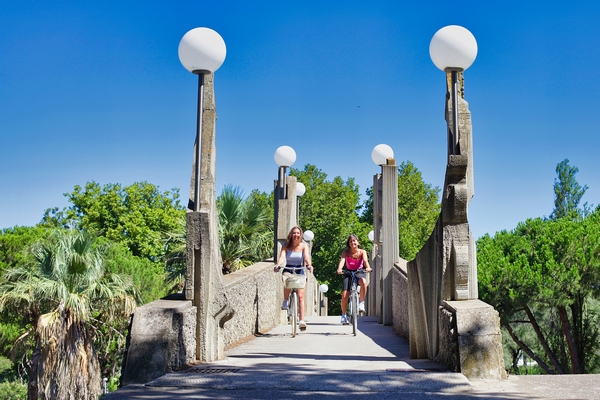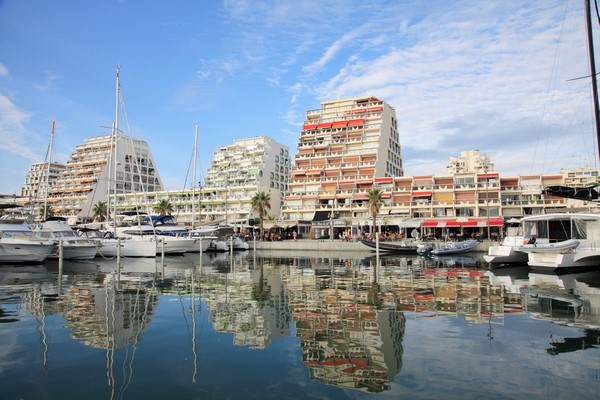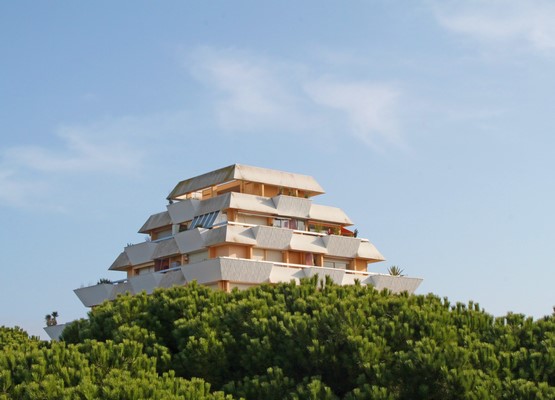 La Grande Motte in concrete?
Concrete is the main building material used in La Grande Motte. Far from sticking rigidly to the way it is typically used, Jean Balladur exhibits concrete in all its glory. Just as Oscar Niemeyer did for his capital city Brasília, Jean Balladur used concrete as an artistic medium, taking advantage of the endless, plastic possibilities of this liquid material.
You only have to look up at the facades of the town's main buildings to be convinced of his success. Concrete patterns affixed onto the facades are repeated and inverted, creating a sense of rhythm and granting each building its own individual identity.
If you still think that La Grande Motte is simply a pile of concrete, remember that it is above all an example of a garden town, with more than 70% of the urban area dedicated to green spaces and trees. No other European town can make the same claim.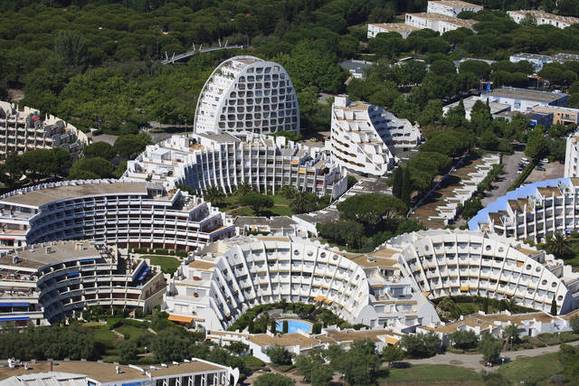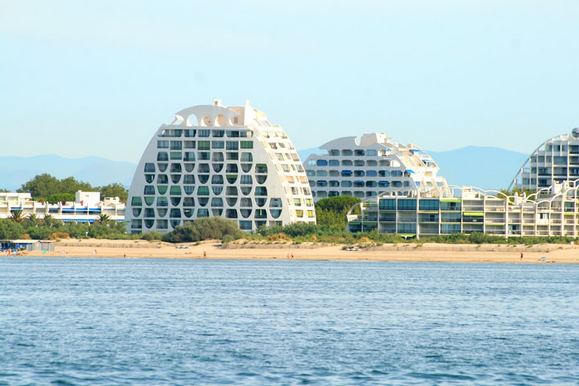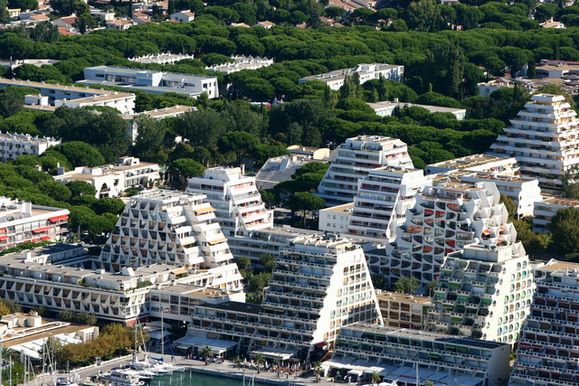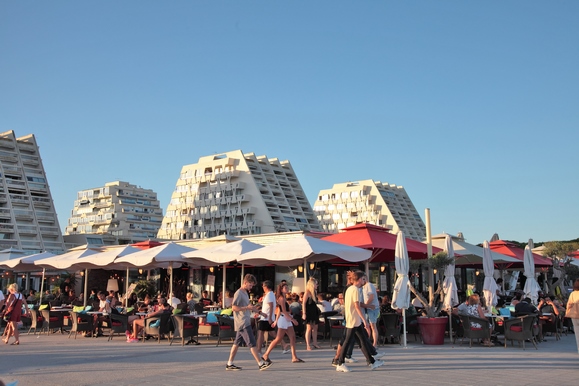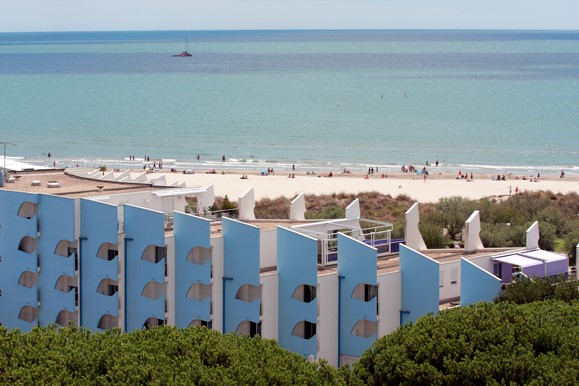 It took 30 years to complete the building of the town, a life project.
In 2010, La Grand Motte was officially recognised as "Patrimoine du XXème siècle" (20th-century Heritage), and was the first town to be awarded this label for all its buildings and architecture.
To find out more about the secrets of this one-of-a-kind architecture, go to our website.
The Levant district is the masculine part of the town, with the straight angles of the tall pyramids, and the Couchant district is the feminine part with buildings presenting softer curves, intertwined with plant life.
The great pyramid is one of the town's iconic buildings. It marks the point between these two parts, with a straight side marking the beginning of the Levant district, and a curved side facing the Couchant district.
Just like the bikinis on the Great Pyramid, the shape and facade of each building reveals a clear and symbolic message.